Samsung Galaxy Book 3 Ultra presented with Core i9 & RTX 4070 (+video)
Samsung not only introduced its new Galaxy S23 series, but also the new Samsung Galaxy Book 3 series. The series includes four new notebooks. Among them the new Samsung Galaxy Book 3 Ultra with decent performance. I had the opportunity to preview it.
Samsung Galaxy Book 3 Ultra | Video
While the last series of Samsung notebooks were primarily designed for mobile use, Samsung is now presenting a real powerhouse for on the go with the Galaxy Book 3 Ultra. The focus here is on creators who edit images and videos on the go and need a lot of power for this.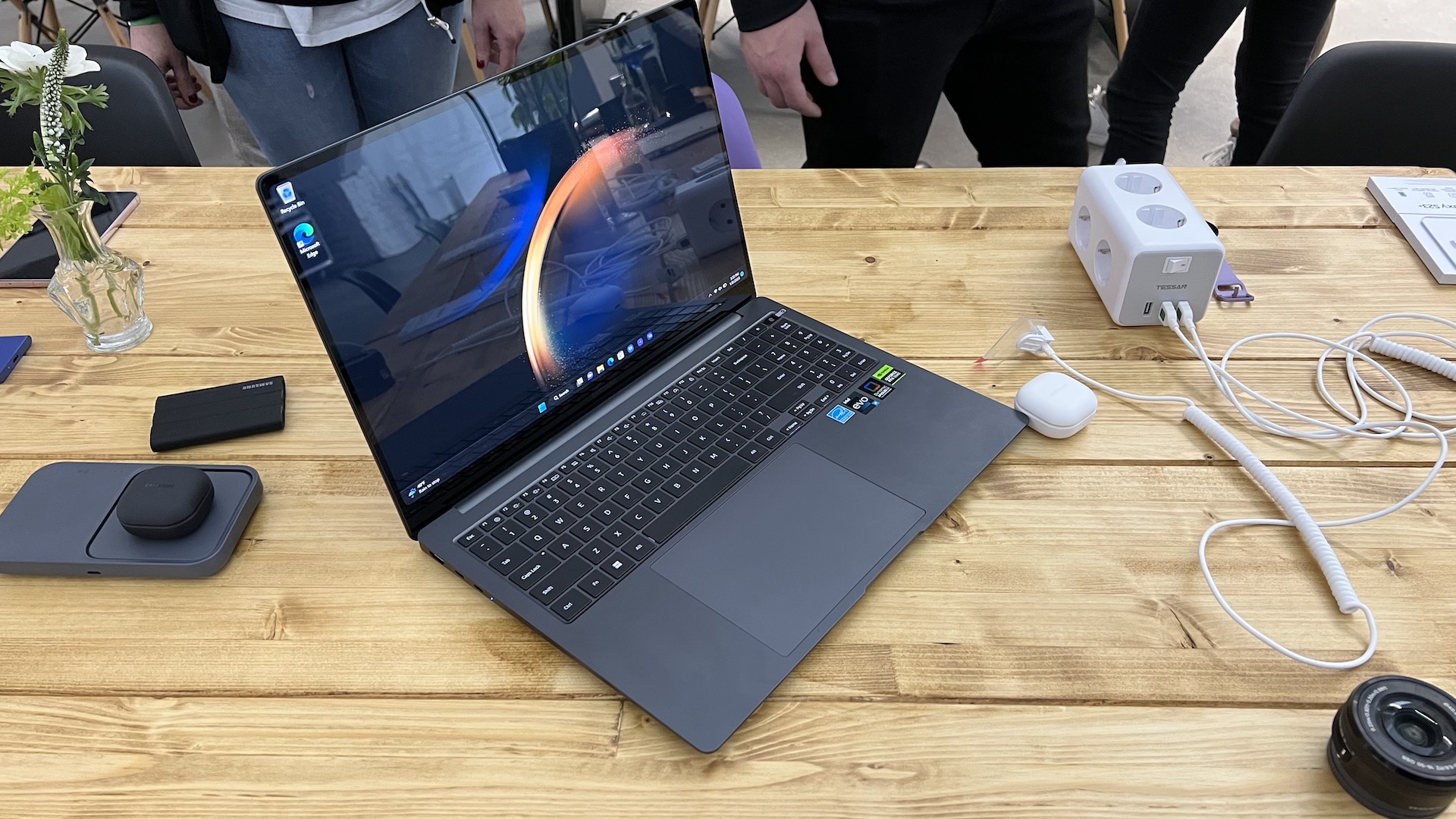 Here, Samsung installs a 16-inch Dynamic AMOLED 2X display with a resolution of 2,880 x 1,800 pixels. The refresh rate can change dynamically between 48 and 120 Hz to always enable a smooth display.
Depending on the configuration, either an Intel Core i7-13700H or an Intel Core i9-13900H is used. When it comes to the graphics card, you can choose between the Nvidia GeForce RTX 4050 or RTX4070.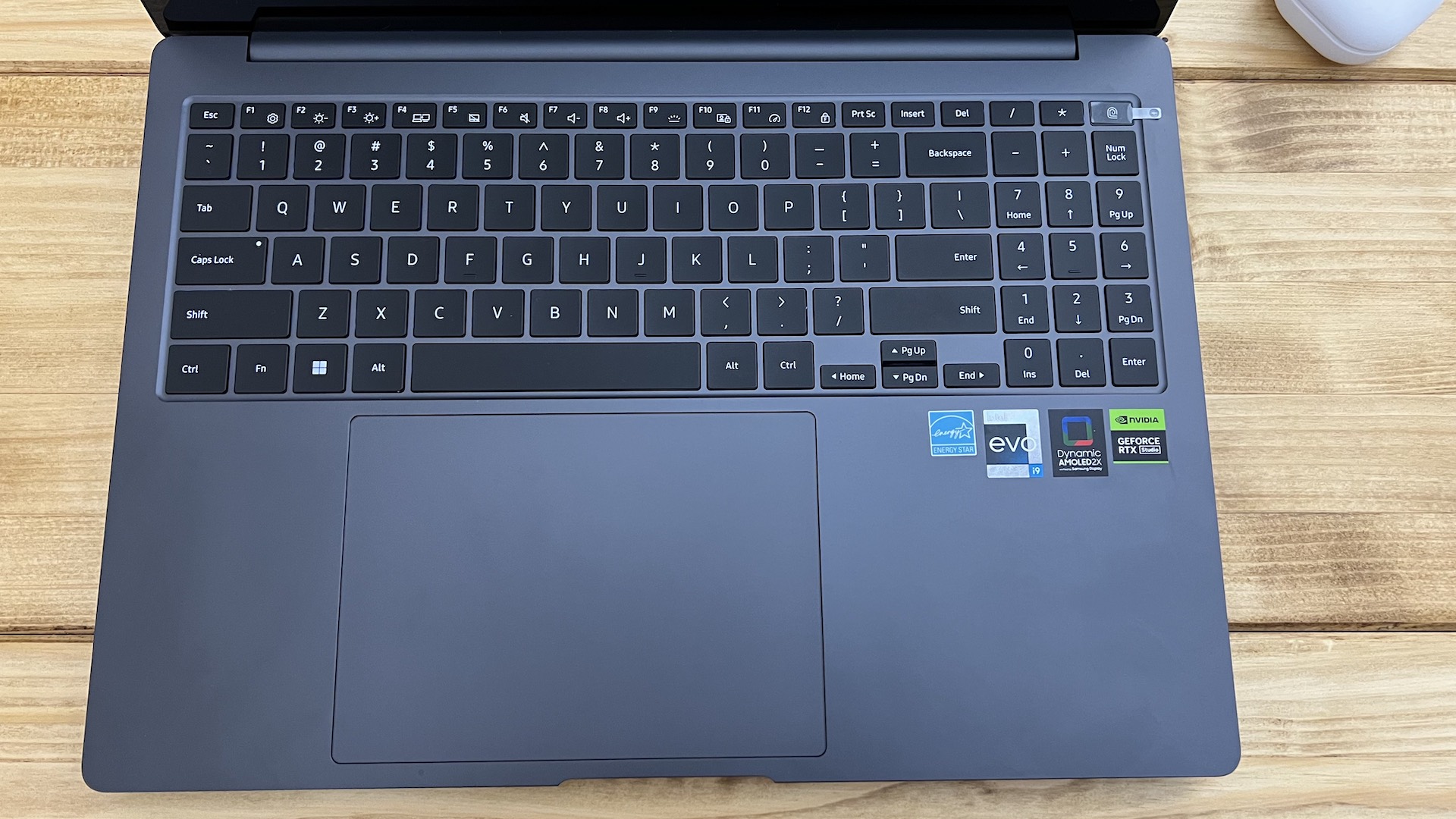 The Galaxy Book 3 Ultra measures 355.4 x 250.4 x 16.5mm and weighs 1,799kg. Let's take a look at the connections. 2x Thunderbolt 4, 1x USB-A, HDMI 2.0, microSD and the audio port are available here.
If you also use a Samsung Galaxy smartphone in addition to your Samsung Galaxy Book notebook, you have the option of sharing the touchpad and keyboard with the smartphone to enable seamless work. For example, you can drag and drop files from your smartphone to your notebook or share the clipboard. Thanks to Instant Hotspot, you can use your smartphone's Internet connection with your notebook with just one click. What is particularly practical here is that the last pages used with the smartphone are then displayed in the notebook browser, which of course makes the workflow easier, since you can simply continue where you left off with the smartphone.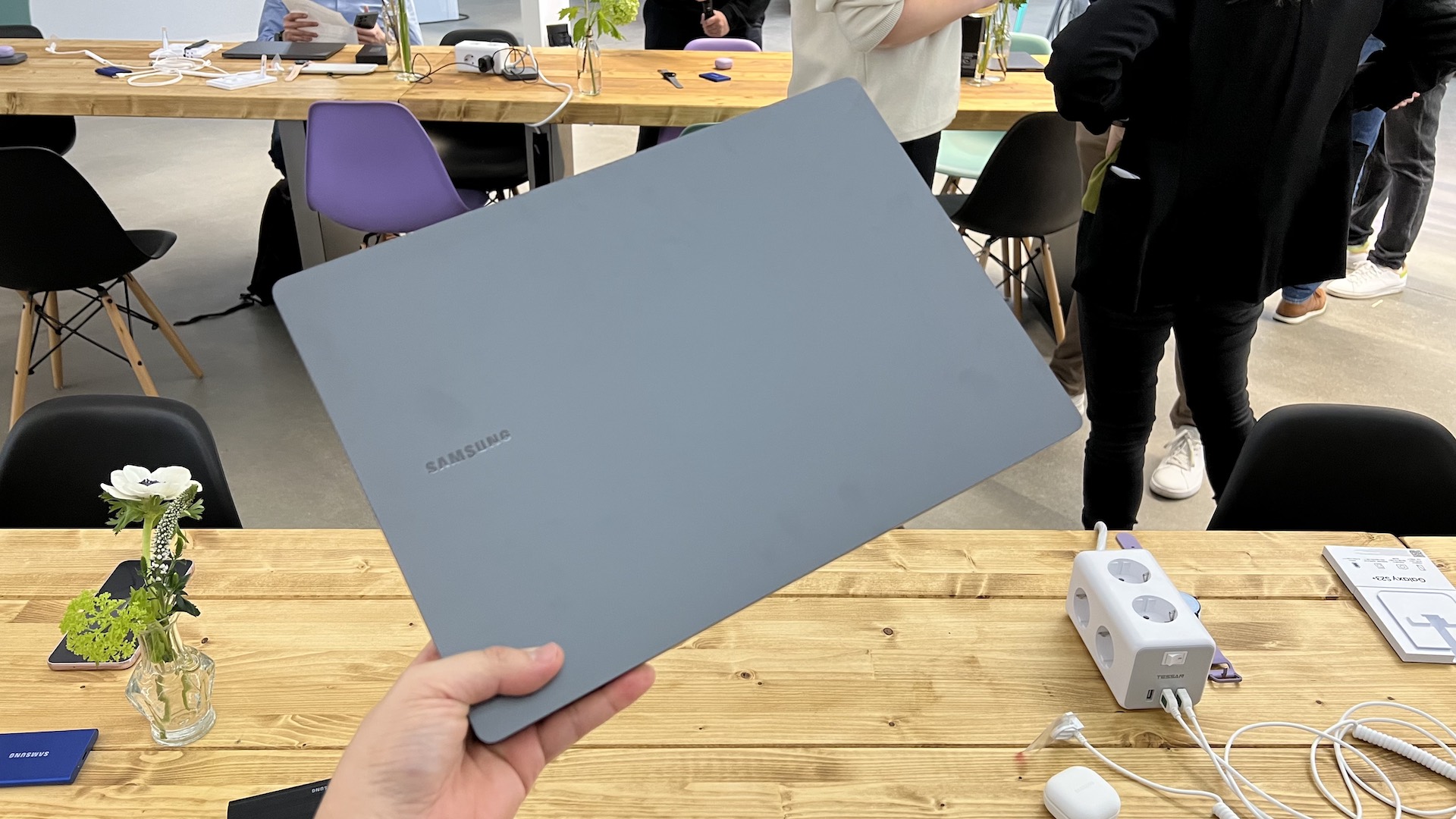 price and availability
The new notebooks from Samsung will be on the market from February 17th, 2023. The Galaxy Book 3 Ultra starts at €2,799 with the Intel Core i7-13700H and the Nvidia GeForce RTX 4050, 16 GB RAM and 512 GB storage. In the highest configuration with Core i9-13900H, RTX 4070, 16 GB RAM and 1TB storage, it has an MSRP of €3,699.
Buy Samsung Galaxy Book 3 Ultra at: amazon*
Samsung Galaxy S23 series presented (with first hands-on video)