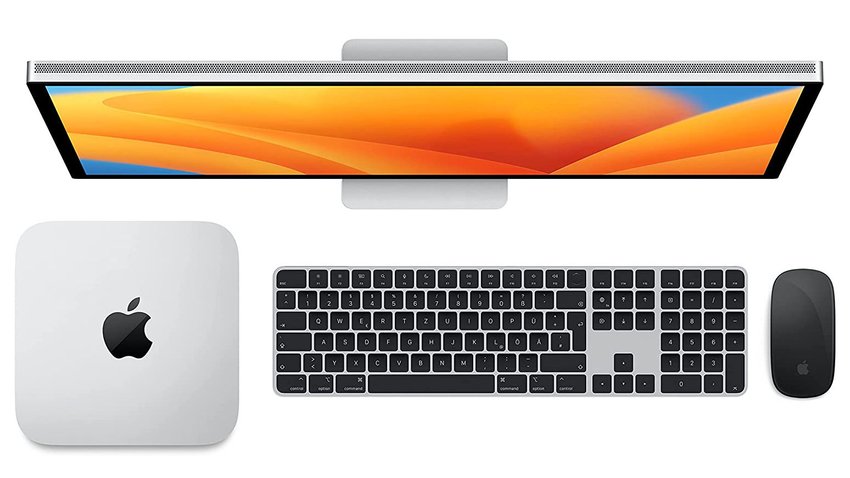 ---
With the Mac Mini (M2), Apple has brought a small performance monster onto the market. The price has already been reduced by 100 euros compared to the predecessor, but Amazon further reduced the price shortly after the market launch.
Mac Mini (M2) is rapidly falling in price
In mid-January 2023, Apple presented its new version of the mini computer, the Mac Mini (M2). Visually, not much has changed, but technically the Mac has been properly upgraded with the M2 chip. While the predecessor started at 799 euros, Apple only charges 699 euros for the new Mac Mini. As if the price wasn't good enough Amazon has already lowered the price to 675.99 euros (view at Amazon).
This is the entry-level model with the smallest equipment, but it should be absolutely sufficient for normal use. If you just work with it or play games from time to time, then you will appreciate the high performance of the M2 chip. The 8 GB of RAM is a small bottleneck, but you'll only notice it if you're really doing a lot of things at once. In normal everyday work you will have more power than you need – and that in such a compact housing.
Important: You only get the Mac Mini with a power cable. If you don't have a keyboard and mouse, you'll need to buy them. Ideally, the original products from Apple. Amazon also sells the Magic Keyboard (check it out on Amazon) and the Magic Mouse (check it out on Amazon) a little cheaper.
Apple recently presented these Macs:
Will the Mac Mini (M2) price drop further?
If you look at the price development of the Mac Mini (M1), then you can assume that the Mac Mini (M2) should still be priced to a certain extent. The older Mac Mini currently costs 600 euros (look at Gravis) and is therefore 200 euros cheaper than when it was launched. The Mac Mini (M2) was offered at a lower price right from the start, so we could probably move to the 600 euro range very soon. Either way, the Mac is a good buy for the price. You don't get more performance for the money.